Scaling Agile with Atlassian and SAFe® White Paper
---
There are numerous ways to incorporate the Scaled Agile Framework (SAFe) in your business. However, there are a few beat practices that could save you a lot of time and hassle. This whitepaper, written by cPrime and Atlassian, provides an approach to apply SAFe® concepts and principles using the Atlassian suite. These tangible recommendations offer a way for teams to manage the SAFe® activities at each level and leverage the flexibility of JIRA Software.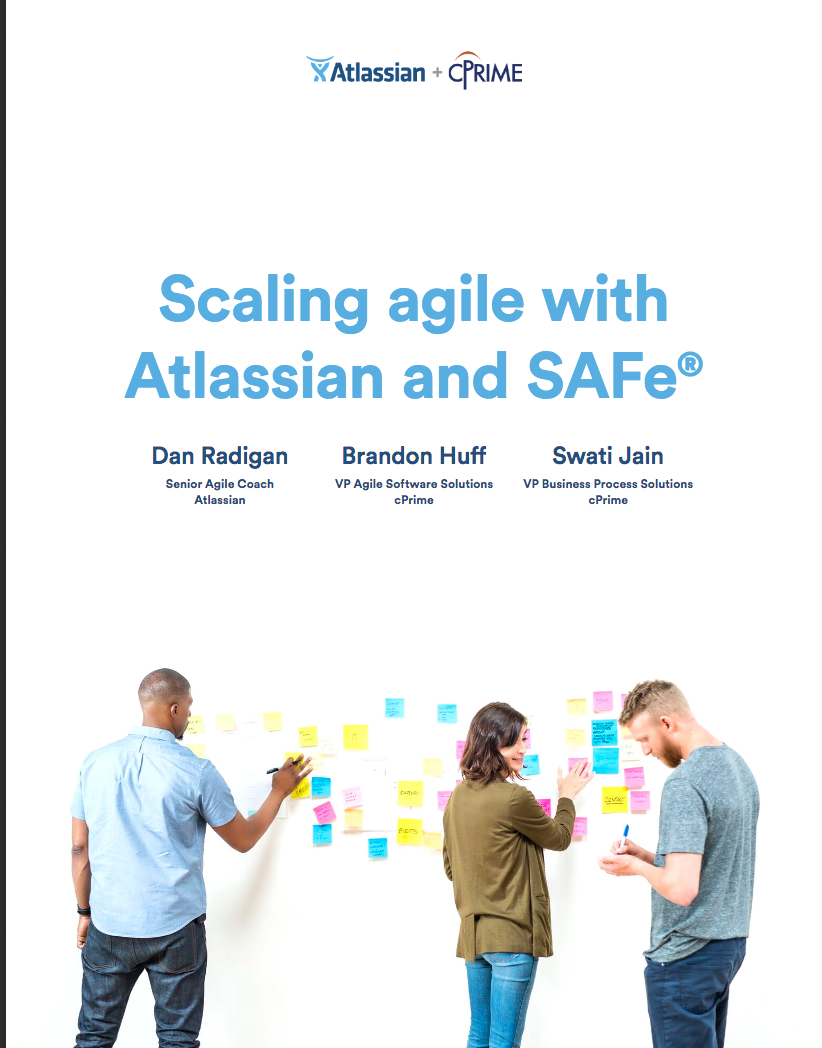 You will learn:
How to overcome the challenges of scaling agile
Best practices to promote healthy teams
An introduction to the Scaled Agile Framework (SAFe)
Tools that support SAFe
Download and share this whitepaper with your team:
About cPrime
cPrime is the leader in Agile / Scrum transformation services, the largest Agile training company in the United States, an Atlassian Verified Vendor + Atlassian Platinum Solution/Enterprise Partner, and a respected DevOps solution provider, with partnerships with the most impactful tool companies in the space.